Comfort and convenience are the hallmarks of Durango Dermatology's office operations. To ensure your convenience, below is the information you need about our hours, location, and appointment scheduling.
Durango Dermatology
523 S Camino Del Rio
Durango, CO 81303-6853
Tel: 970-247-1970
Fax: 970-259-1668
Office Hours
Monday:08:00 AM - 05:00 PM
Tuesday: 08:00 AM - 05:00 PM
Wednesday: 08:00 AM - 05:00 PM
Thursday: 08:00 AM - 05:00 PM
Friday: 08:00 AM - 12:00 PM
Saturday: Closed
Sunday:Closed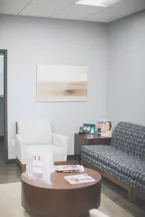 ---
Appointments
To schedule an appointment, please call our office directly at 970-247-1970. If, for any reason you cannot keep a scheduled appointment, or will be delayed, please let us know by calling.
Cancellation/No Show Policy
To cancel an appointment, you may do so through your appointment text reminders or by calling our office at 970-247-1970. If you are calling outside of business hours, you are welcome to leave a message for our team. Patients who fail to show up for their scheduled appointment, without notice of cancellation, will be charged a $25 no show fee.

Insurance and Billing
We accept most traditional insurance plans. Please contact our office to verify acceptance of your plan. Qualifications for insurance coverage may differ due to the uniqueness of each procedure.
Payment Options
We accept checks, cash or credit cards. We also offer a flexible payment plan. Please ask for our Patient Liaison for details.